We love the hiking opportunities in Big Sky because there are hundreds of miles of great trails available for everyone, no matter your hiking experience level. These are the hiking trails we recommend checking out. Each trail will immerse you in the spectacular landscapes Big Sky is famous for. And, the sensation of exploring these hiking trails in the fresh Montana mountain air will leave you feeling invigorated by the end of your hike.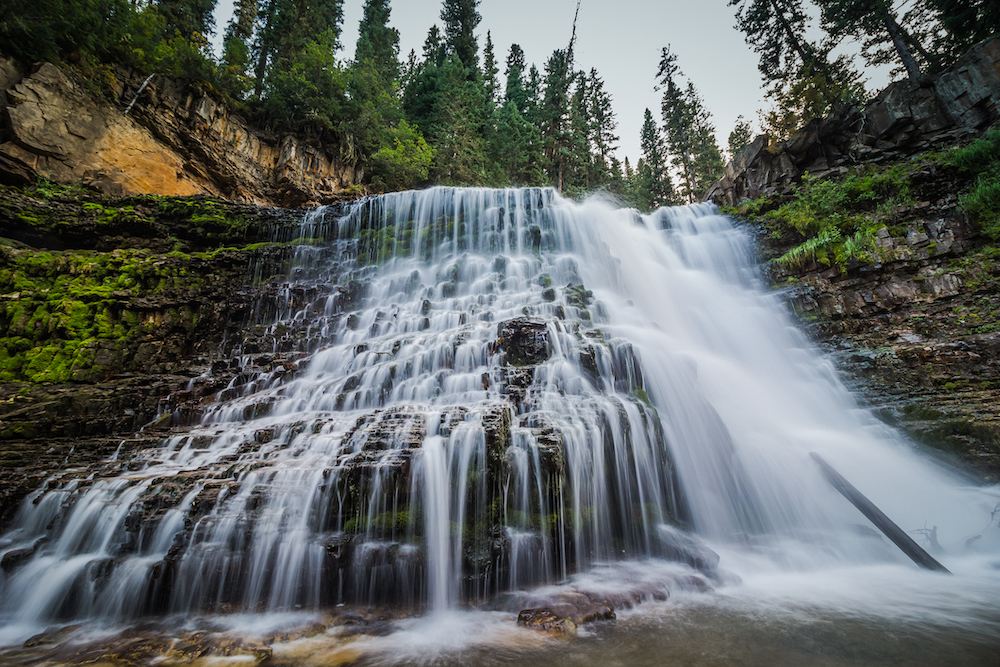 Ousel Falls Park Trail - Easy
By far the most popular trail in Big Sky, especially for first-time visitors, is the Ousel Falls Park Trail. From the trailhead near the SW end of Big Sky this out-and-back trail spans just over 1.5 miles long, takes 45 minutes to an hour to complete, and it is rated as fairly easy and accessible. The hike goes along the Gallatin River all the way up to the spectacular Ousel Falls. Definitly bring your camera for this one!
In addition to hiking, the Ousel Falls Park Trail is popular for trail-running and biking. If you're traveling with a furry friend, this dog-friendly trail will be perfect for morning walks.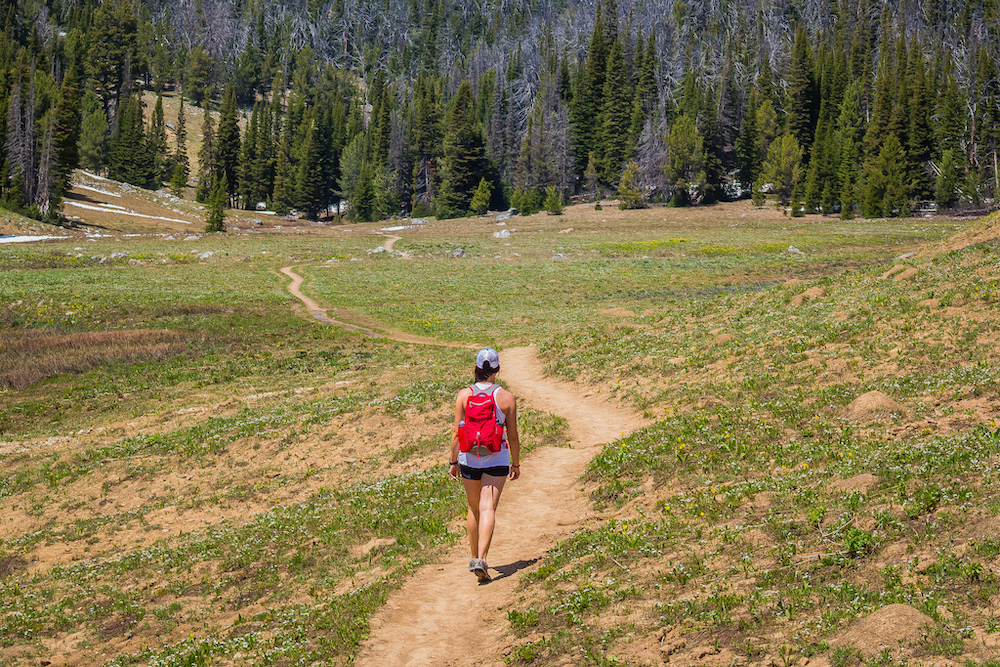 Moose Tracks Trail - Easy
Located at Big Sky Resort, the Moose Tracks Trail doubles as both a popular hiking and snowshoeing trail depending on the conditions. Moose tracks is a fairly easygoing 2.3-mile out-and-back trail that generally takes just over an hour to complete. On this trail, you'll find yourself surrounded by beautiful pine trees and views of Big Sky Resort's famous Lone Mountain.
Like Ousel Falls, Moose Tracks is a pretty popular trail. However, you can find some nice solitude on it by hiking in the early mornings or on weekdays when it's a little less busy. Moose Tracks is also another great trail to hike with your dog.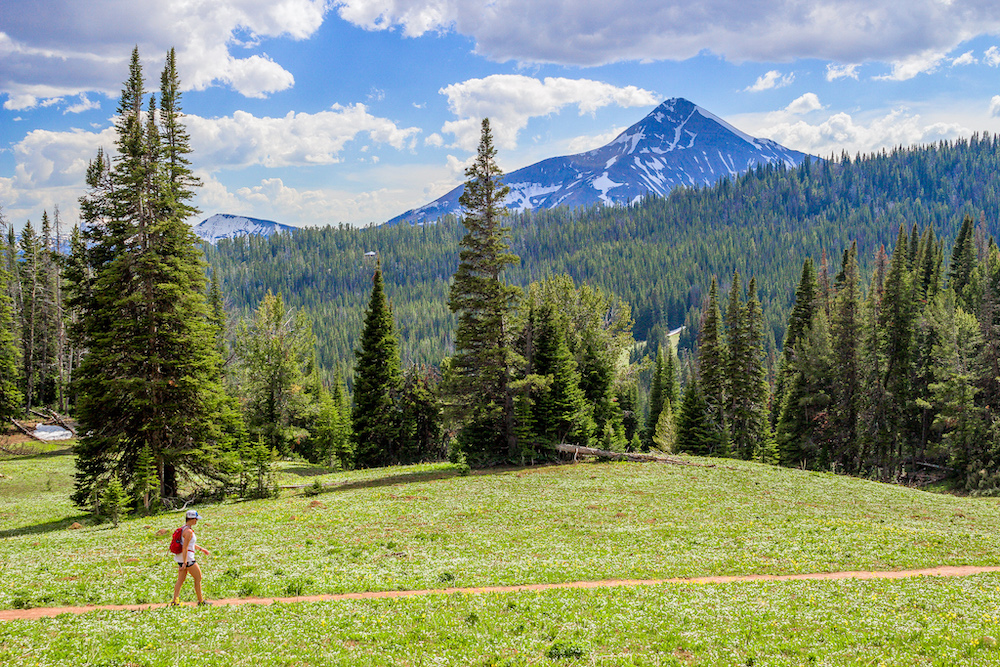 Beehive Basin Trail - Moderate
This moderately challenging out-and-back trail covers a total distance of 7.1 miles and takes approximately 4 hours to complete. Although the Beehive Basin Trail will take around half a day, it'll be a day well spent. The trail contains endless fantastic views of Big Sky alpine terrain. From the well-traveled path you'll see towering mountain peaks, beautiful forrests, and glimmering alpine lakes.
If you're an avid hiker with a free half-day in Big Sky, we highly recommend giving the Beehive Basin Trail a try. And, once again, dogs are more than welcome along this great trail.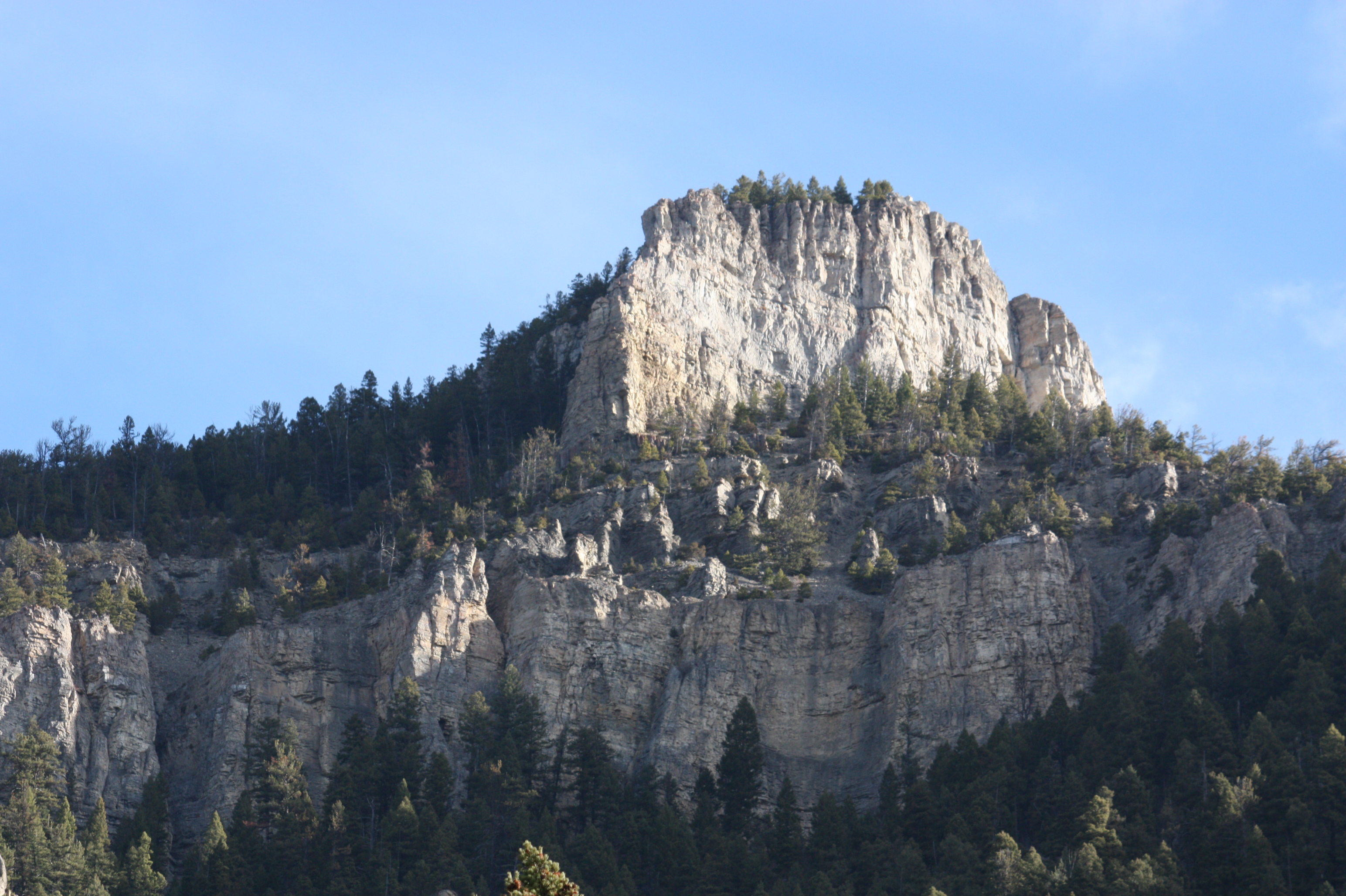 Storm Castle - Difficult 
This is a 5.2 mile out-and-back trail located about an hour from Bozeman in the Gallatin Canyon. Considered a challening route with elevation gain over 1,800ft, it typically takes just under 4 hours to complete. Dogs are welcome to join in on this day of fun!