26 Jul 2023
As the air turns crisp and leaves paint the landscape in stunning hues, there's no better time to plan a memorable fall getaway. We're excited to share the allure of autumn and why our vacation properties are the perfect choice for your next seasonal escape. Whether you seek cozy cabin retreats or charming countryside cottages, we have the ideal vacation rentals that cater to your fall dreams. Read on to discover the top reasons why a fall getaway with us is an unforgettable experience.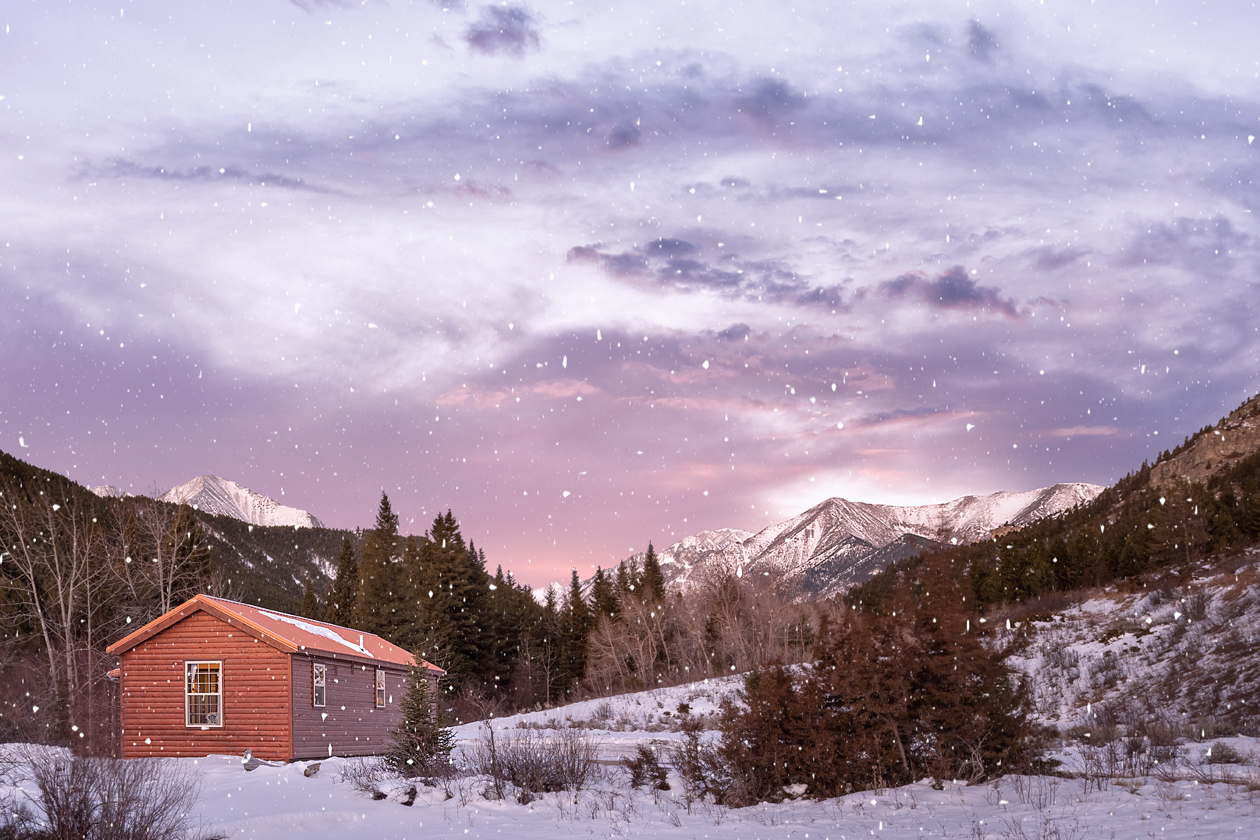 Fall in Love with Comfort and Warmth
Fall is synonymous with comfort, and our properties are designed to provide just that! Experience the joy of snuggling up next to a crackling fireplace, sipping hot cocoa, and sharing laughter with loved ones. Our well-appointed cabins ensure that your autumn retreat is nothing short of cozy and inviting.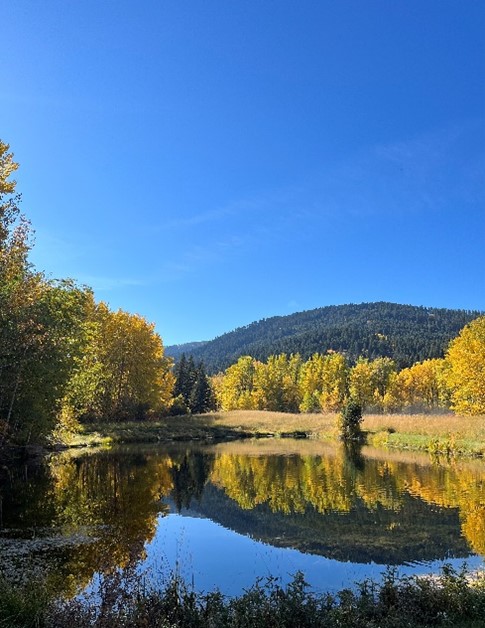 The Ultimate Leaf-Peeping Escapade
Witness the breathtaking transformation of nature as we guide you to the most picturesque spots to enjoy the fall foliage. Our vacation properties are nestled amidst scenic landscapes, offering unobstructed views of nature's annual art show. From the serenity of your private balcony to nearby hiking trails, you'll have front-row seats to Mother Nature's spectacular display of autumn colors.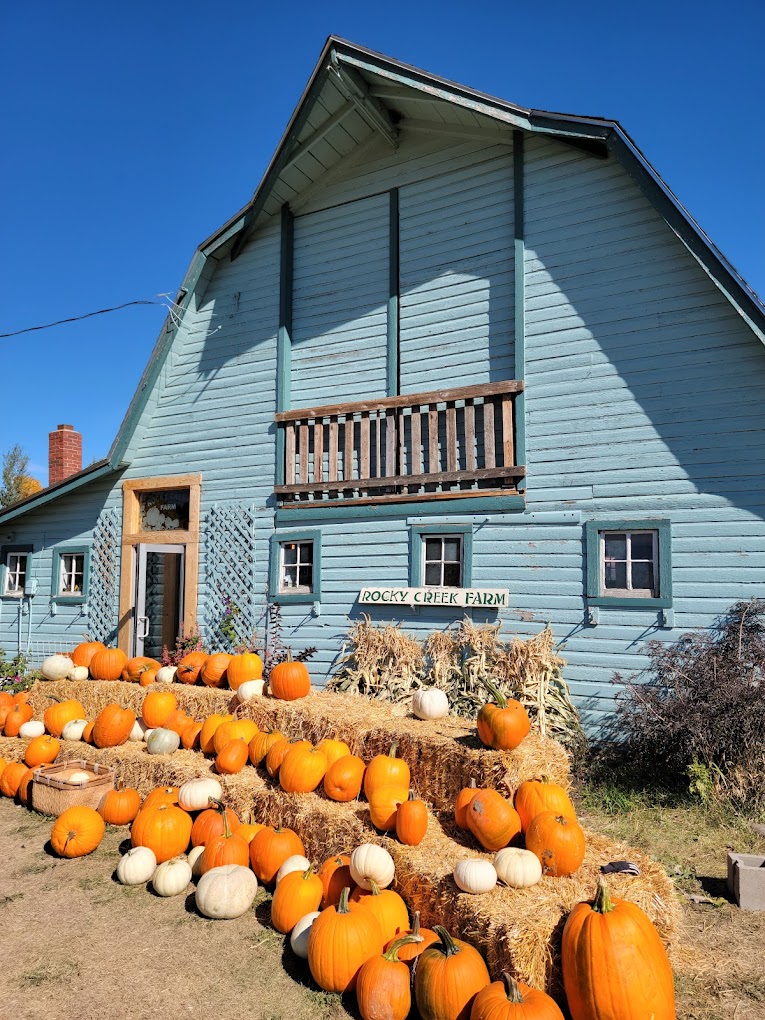 Savoring Fall Flavors: Culinary Delights at Your Doorstep
Fall is a food lover's paradise, with a cornucopia of seasonal flavors waiting to be explored. Our vacation properties are located near charming towns and farm markets where you can indulge in apple-picking, pumpkin patches, and farm-to-table dining experiences. Fall-themed culinary delights await you, and our fully equipped kitchens provide the perfect space to whip up your own autumn-inspired dishes.
Bozeman Farmer's Market at Lindley Park
Bozeman Winter Farmer's Market
Gallatin Valley Botanical at Rocky Creek Farm: "U-pick" apples and pumpkins!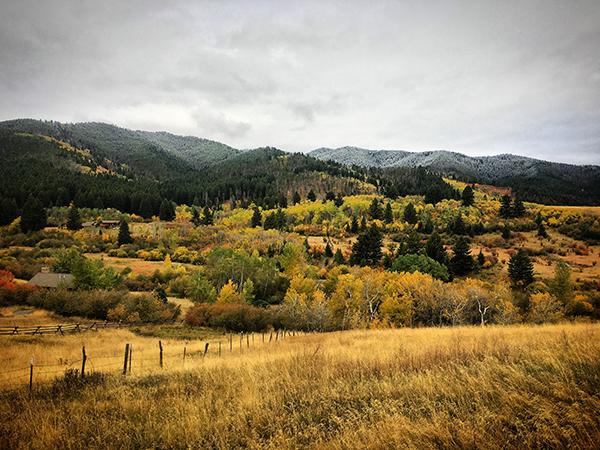 Outdoor Activities for All

Beyond leaf-peeping, fall offers a plethora of outdoor activities, and our vacation properties are strategically situated to offer easy access to them all.
Hiking
Fall in Montana offers a unique hiking experience that showcases the region's diverse beauty and abundant wildlife.
Pioneer Falls: Pioneer Falls is the most popular destination along South Fork of Spanish Creek. The trailhead, at Spanish Creek Campground, leads over a bridge to a relatively flat trail that heads through Gallatin National Forest and into the Lee Metcalf Wilderness.
Sypes Canyon: This is a popular trail just north of Bozeman, near the southern end of the Bridger Range. There's an overlook at 2 miles with a great view of the expansive Gallatin Valley.
Triple Tree Trail: Triple Tree is a quick and easy local trail with lots of options and accessibility. There's a steep climb to an overlook, offering great views of the Gallatin Valley.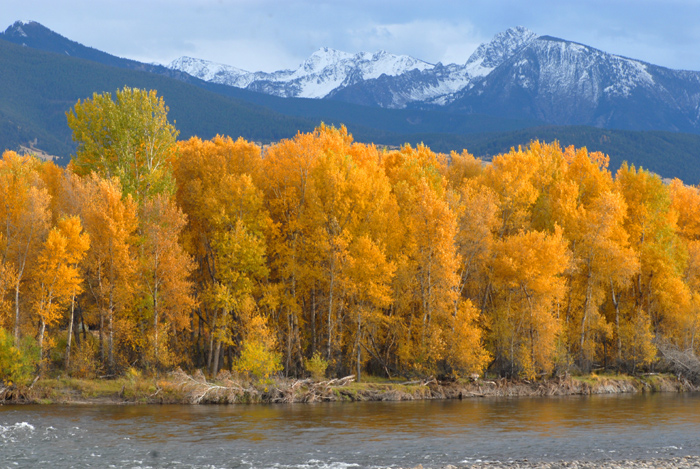 Fishing
Montana's rivers and streams are renowned for their excellent fishing opportunities, and the fall season brings unique delights for anglers. As the temperatures cool down, fish become more active, making them eager to bite.
Matt Swan, Swan's Fly Fishing
As one of the area's premiere fly fishing guides, Swan's Fly Fishing can offer you world class fly fishing here in Southwest Montana.
Trout Tales- Southwestern Montana Fly Fishing 
Trout Tales offers professionally-guided fly fishing experiences on the Upper and Lower Madison, Yellowstone, Gallatin, Boulder, Stillwater, and Missouri rivers, as well as a handful of private waters in Southwest Montana.
Check out this blog post from Montana Angling Co: 5 Spots to Fly Fish in Bozeman, MT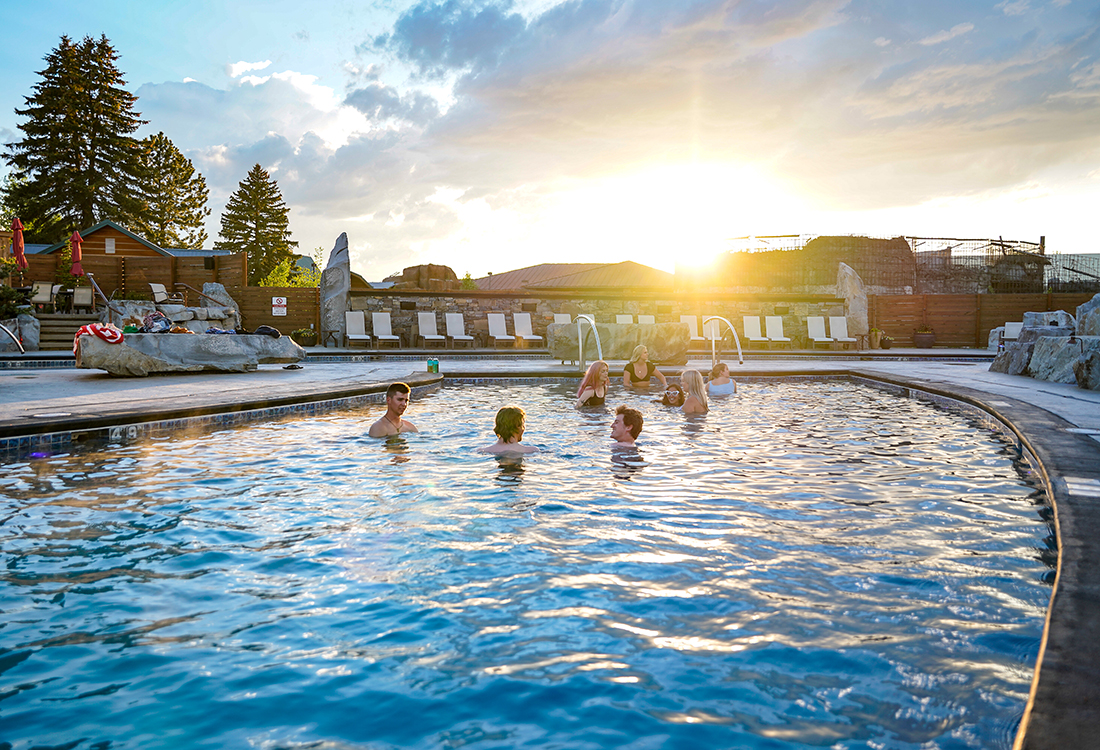 Hot Springs
Surrounded by stunning fall foliage and tranquil landscapes, visiting hot springs in the fall is an experience that will leave you feeling refreshed and renewed.
Boasting a prime location in Four Corners, Bozeman Hot Springs is a haven of relaxation and rejuvenation, presenting an array of 12 indoor and outdoor pools that range in temperature from a soothing 59 to a steamy 106 degrees, alongside well-appointed dry and wet saunas. For a truly enchanting experience, make sure to drop by on Sundays or Thursdays to revel in the live music performances featuring an array of talented local artists.
A mere 44-minute drive from Bozeman, Norris Hot Springs presents an excellent opportunity for a day trip. Indulge in a scrumptious meal at the 50 Mile Grill, where the menu is teeming with the finest Montana grass-fed beef and bison, and dine al fresco on the patio, relishing the grilled vegetables and a delectable assortment of fresh salads grown right on-site in their picturesque Garden of the Gods. Be sure to peruse their event schedule to catch some live local music performances and add an extra dose of entertainment to your visit.
As autumn's enchantment begins to weave its magic, Mountain Home Vacation Rentals welcomes you to experience the wonders of fall at our exceptional vacation rentals. From the stunning foliage to the cozy retreats, culinary delights, and outdoor adventures, your fall getaway promises to be an unforgettable journey. Book with us now and let the splendor of fall unfold before your eyes!